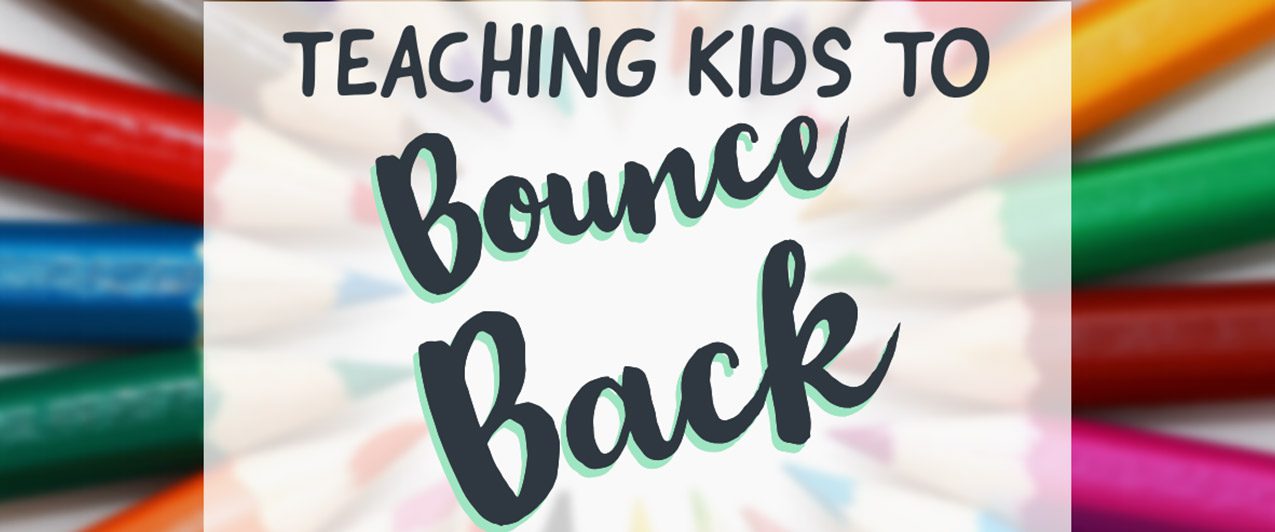 Teaching Kids to Bounce Back
Children are experiencing a lot of changes during this unprecedented time. They are missing their friends and their extended family. Their routines have been turned upside down. They may be frustrated with staying home and overwhelmed with the conversations around COVID-19.
As a parent, you might wish you could shield them from the challenges they face, but that's neither possible, nor beneficial for building their resilience. During this time it's especially important to help them see their challenges as an opportunity to learn, grow and bounce back so they can keep moving forward.
Here are 3 tips to help your child be a 'Bounce Back' kid:
1. Explain that everyone is facing changes and challenges. Ask them to write out all the choices they can make from the challenging circumstances they are experiencing. This will change their focus from 'what happened' to 'how can I move through this'
2. Each day they will experience different emotions like anger, disappointment, happiness, frustration, sadness. At times these emotions will feel like they are riding a roller coaster. Knowing that these emotions are normal and experienced by everyone will help them realize they are not alone and that it's OK to feel a range of emotions.
3. Encourage them to come up with healthy ways to release these emotions (drawing, talking to someone, reading, watching a show, journaling etc). Have them create a list so that they know what to do when these emotions arise. Put the list in a place they can see everyday. It's also important for you to know their healthy ways to release their emotions so that you can remind them what to do when they are feeling overwhelmed.
Let your children know you are always there for them.
Remind them: They Matter! They are Enough!
Until next time…