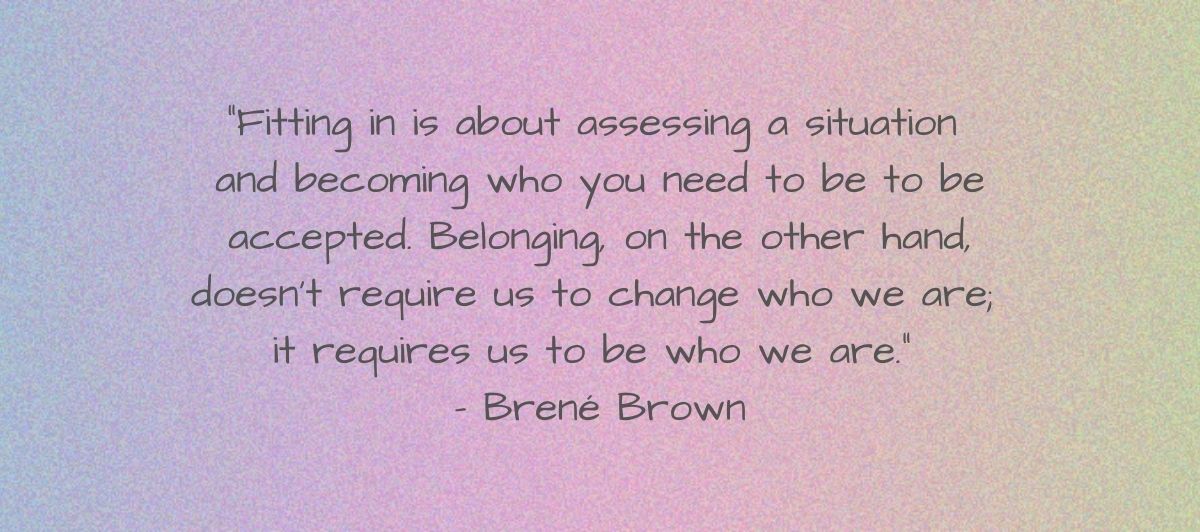 Kids: Fitting In vs Being Their True Self
I received this question from a student who wanted to take a stand but was afraid if she did, she would no longer be fitting in.
Q: On my bus I sit with my friend who is very opinionated. There's another girl on the bus that my friend really doesn't like and makes rude comments to her. I feel bad about how my friend treats her. I often nod my head in agreement to my friend's comments, not because I want to hurt the other girl, but because I want my friend to like me. I find myself trying to fit in with her. What should I do?
A: It's so easy to get caught up with disrespectful and rude behaviour, especially when you are trying to 'fit in' and be liked.
When I look back on times in school that I didn't speak up against disrespect I realize that:
I worried about what my friends would think of me if I said something.
I wanted to be liked and to fit in.
It seemed easier to go along with it.
Taking an action that you think may cause you to be left out, made fun of, disliked or be embarrassed by, is something we all try to avoid.
Here's a question you to ask yourself: 'Am I being true to myself by choosing not to say or do anything about my friend's behaviour?'
I can always tell when I'm not being true to myself because I'll hear a little nagging voice inside my head saying, 'Why did you do that? Why didn't you say something?' causing me to feel guilt and regret for my actions.
It's important to think about the type of person you want to be. I call this your END RESULT.
For example:
#1 – End Result – to be someone who always tries to be liked by everyone no matter what.
#2 – End Result – to be a respectful person to myself and others and stay true to myself.
Picture two people in the same circumstance that you have shared with me. One person has End Result
#1 and the other has End Result #2. Do you think that they would make the same choice even though they are in the same circumstance? No, their choices would be very different!
#1's choices would be to do whatever was needed to 'fit in' and be liked – even at the cost of hurting others and their own confidence.
#2's choice would show that they are someone who is willing to take a stand for what's right and what they believe even if it's not the popular choice – even though it may feel scary.
#2's confidence will grow while #1's confidence will start to diminish.
Decide who you want to be – your character – your end result – then make choices from that place. If you are being kind, what choice would you make? If you are being brave, what choice would you make?
Write it out and put it somewhere you can see it. This will give you the focus, direction and confidence you will need so that you don't change who you are in order to fit in. (video)
Until next time…