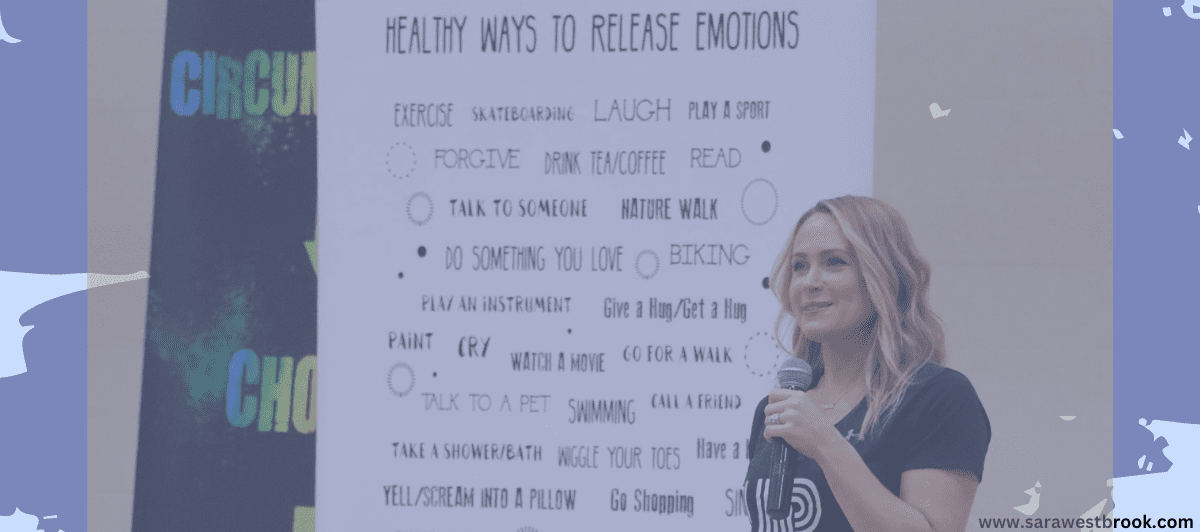 Kids want you to know…
'I really enjoyed your presentation. It opened a few doors for me. This past year I went through some problems but your presentation showed me another way of looking at my problems. You really helped me to know that my feelings big or small are normal and that it's okay to feel.' – Male Student
Sometimes kids think they should only feel HAPPY because they believe that is the only way people will accept them.
Kids tell me that when they hear, 'It's OK to feel what you are feeling', they know they have been respected and validated – that they have been given the space to express and share their emotions.
Space to feel gives space to heal.
Practicing 'space' builds connection (1 min video). It allows kids to feel comforted, supported, and more open to finding ways to move with and through their emotions.
Remind them that feeling a wide range of emotions is natural and normal and that we accept them no matter how they are feeling.
The more we choose to step outside our comfort zone by acknowledging and sharing our own emotions, we model and teach them that…
'It's OK to feel what you are feeling'.
Until next time…