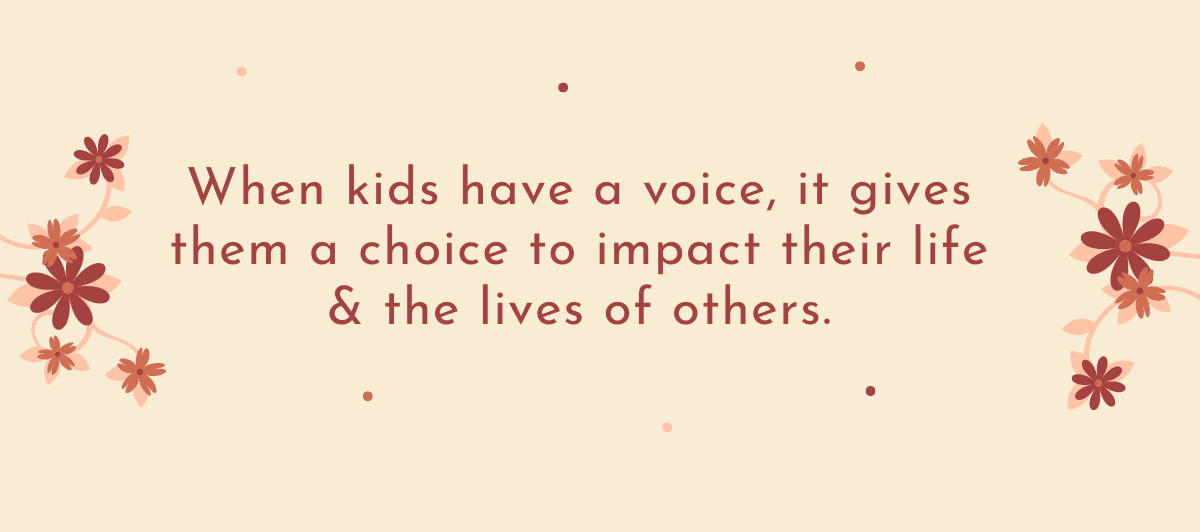 The Importance of Giving Kids a Voice
Kids learn confidence by having their own voice.
Here are 4 ways they can learn to speak for themselves:
1. Give them a say in decisions about their lives. This doesn't always mean they get what they want. It means they can participate in the discussion, voice their opinions and be heard.
2. Encourage them to make eye contact and speak to adults on their own behalf. This could begin with ordering food at a restaurant or paying for an item at the store.
3. Let them face appropriate consequences at school, or during extra-curricular activities. This teaches them to be responsible for their actions and to deal with the emotions that follow.
4. Allow them to solve their own disputes with others, only stepping in when necessary.
This is What I Know: When kids have a voice, they are more likely to be resilient, motivate themselves, take on new challenges, learn from their mistakes, take responsibility for their actions, and ask for help when they need it.
Until next time…