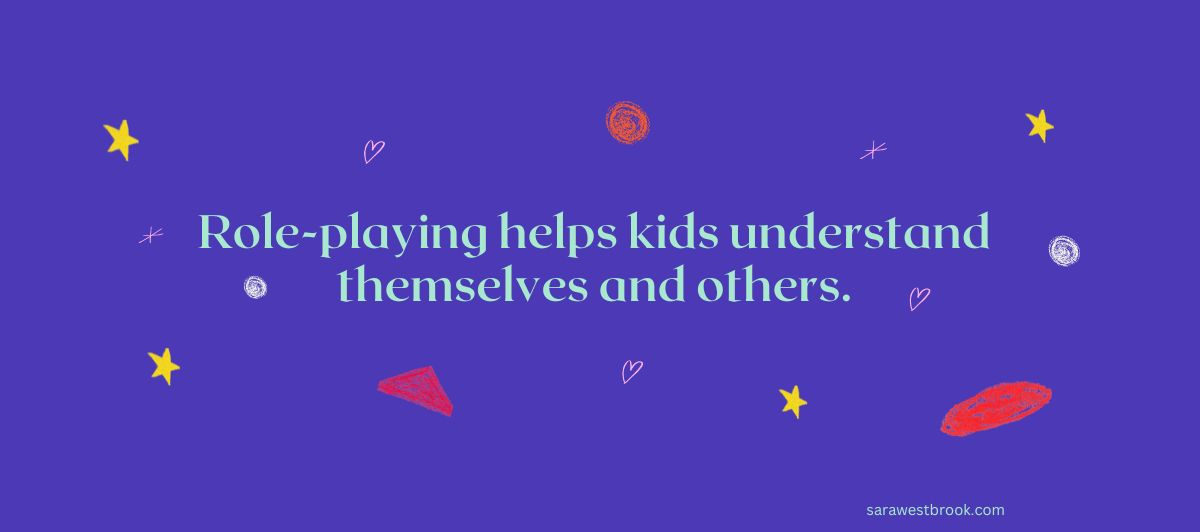 How does role-playing help kids deal with challenging circumstances?
Unexpected challenges will happen and it's easy for those challenges to stop kids in their tracks. Although you can't save children from every challenging situation, you can give a beneficial tool to help them better navigate the challenges and choices they will face.

The next time your child is struggling with how to handle a situation or not sure what choice to make, try role-playing. It gives your child's brain a blueprint of what they can choose to do.

Role-playing also gives them:
a safe space to express themselves
a sense of control and calm as they work through their emotions
an opportunity to problem-solve as they act out the solutions to the situations.
A few days ago, my son Kai came home from school upset. There was something going on at school so he vented about the circumstance. Then, of course you know me, I asked what emotions it triggered. We talked about his emotions and then we role-played the circumstance.
I said, 'Kai you be you & I will be the other person.' I acted out my role in the circumstance he was facing at school and as he acted out what he was going to choose to do or say, I could see relief and less stress on his face. Then we reversed roles. We even started being silly by changing our voices. We both laughed. It was a way to add some humour to a serious situation.
The more fun you make role-playing, the more it will put your child at ease and the more they will enjoy doing it.
Until next time…