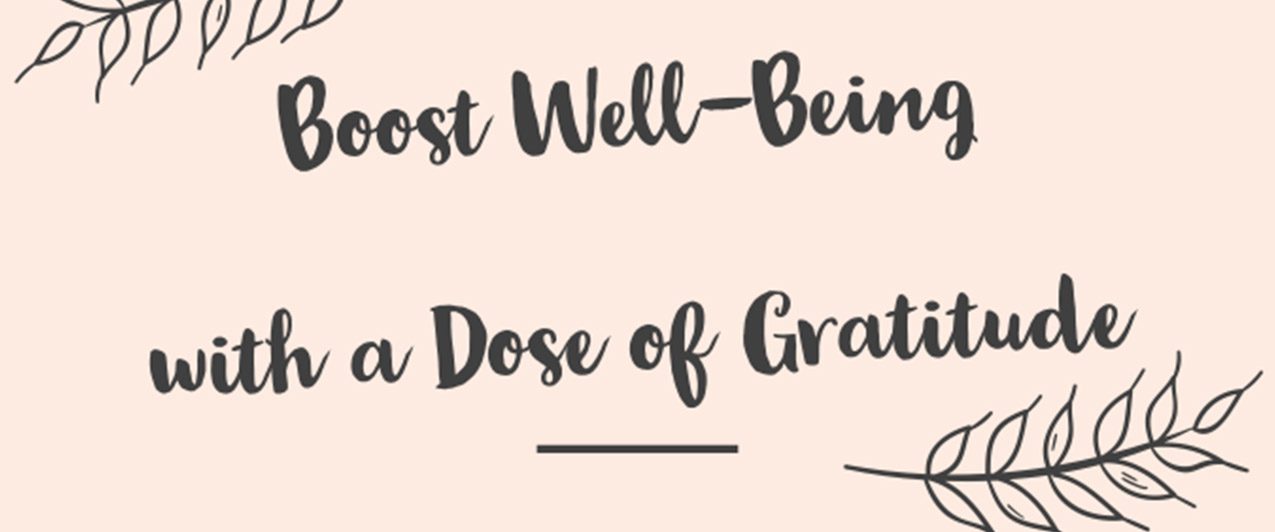 Boost Well-being with a Dose of Gratitude
As we find ourselves and our children/students adapting to a new version of what school looks like, whether it's 'online learning' or 'in building learning', we may all be experiencing challenging circumstances which can trigger some tough emotions like: anger, sadness, frustration, anxious or disappointment.
Is there an antidote to help you and your children/students bounce back from these challenges and emotions? YES!
It's called GRATITUDE.
Feeling and expressing gratitude not only boosts emotional and mental well-being, but also boosts your immune system and your happiness.
How do you teach children the skill of gratitude?
Below are 3 grateful activities that are a fun way to practice and express gratitude.
1. VISUAL DISPLAY OF GRATITUDE
Create a tree, a banner, a board or a collage as a display to encourage children to focus on the people, experiences and things in their life that make them feel grateful and appreciative. Every day have them reflect and write one aspect of their life they are grateful for. By adding their paper to the display they deepen relationships and become more connected to the people around them.
2. JOURNALING
Journaling creates a practice of connecting to gratitude and helps with their writing skills. Daily entries in their own private journal about the people, events and things they are grateful for, helps them with emotional resilience and self-esteem. For those who may say, like my son, 'I can't think of anything', here are some helpful hints:
What did you do today that was fun?
What makes you happy?
What do you look forward to when you wake up?
Who or what makes you smile?
What did you do today that made you feel brave?
What made you proud today?
Who was kind to you today?
What is your favourite place to visit?
3. CREATE A JAR OF JOY
A Jar of Joy is a fun, creative way to help children practice gratitude. Begin by providing a jar large enough to hold daily gratitude notes. Then personalize the jar with decorations using ribbons, stickers, pompoms, sparkles, markers etc
After decorating the jar, it's time to add the 'gratitudes' they have written about people, places or things. They can also add photos or cut out images from magazines that depict their gratitudes. Whenever they are having a challenging moment where they need a joyful lift encourage them to take a gratitude from their jar and have a brief discussion about it.
Being reminded to focus on what they enjoy and are grateful for, will not only shift their mood and mind to a happier state, but also yours.
Gratitude is transformational! Choosing to focus on what you are grateful for transforms how you feel about yourself, others and your life!
Until next time…