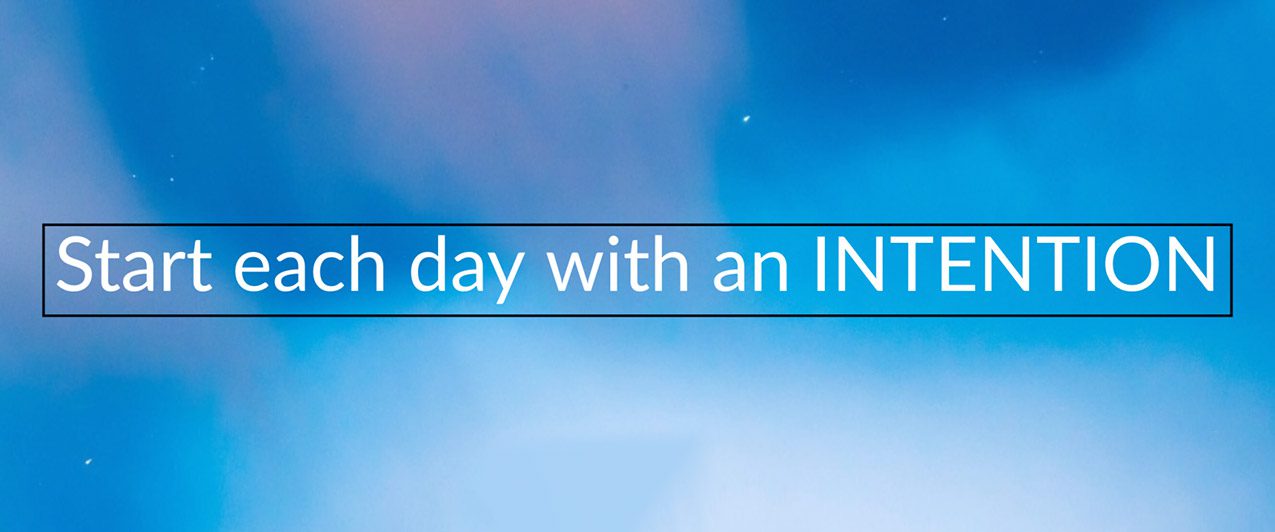 Start Each Day with an Intention
'You'll come down from the Lurch with an unpleasant bump. And the chances are, then, that you'll be in a Slump. And when you're in a Slump, you're not in for much fun. Un-slumping yourself is not easily done.' Dr. Seuss 'Oh The Places You'll Go'
When we went into lockdown last March I definitely came down the 'Lurch' with an unpleasant bump. All my presentations were cancelled. It was a scary time for me. How was I going to 'un-slump' so that I could move forward and not stay scared and worried?
The answer…I started creating a daily intention.
Intentions are like a GPS. They give your brain direction – a focus that creates a structure for your daily choices. It doesn't mean you won't have any challenges or uncomfortable emotions throughout your day – it means you now have a compass that:
Clarifies your choices.
Keeps you focused throughout the day.
Boosts your happiness and peacefulness.
Helps you live in the moment.
Daily intentions give you hope, accountability and keep you moving forward. And that is exactly what my intentions of 'I choose to be courageous to reach out and ask for help' and 'I choose to be open to new possibilities' did. They helped me 'un- slump'
It was slow moving at first. I had moments of frustration, disappointment and even sadness. I did a lot of deep breathing, mindful meditation and writing in my journal. In choosing to keep moving forward, guided by my intentions, I was able to create my new virtual presentations for teachers, students, parents and businesses. And I have to say – I am loving it!
Until next time…