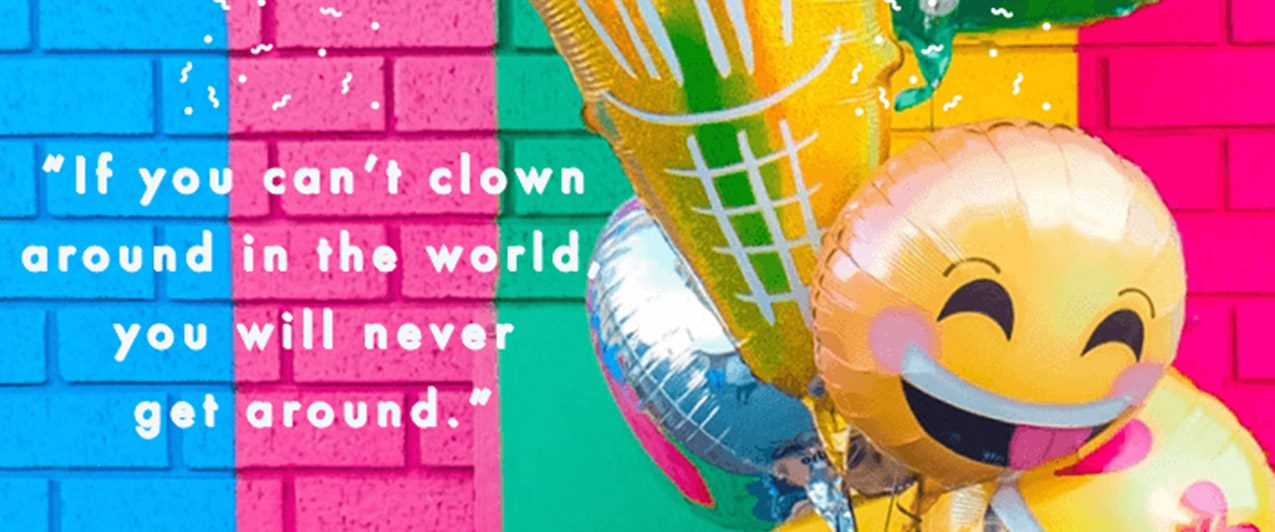 My Grandpa's Secret
My grandpa died a few months ago of natural causes. He was 102… ONE HUNDRED AND TWO.
Isn't that amazing? I think he had a secret to his longevity.
My grandpa always told me something I thought was very special which I often remind myself of: "If you can't clown around in the world, you will never get around."
You could take everything personally, focus on the negative, feel down and discouraged or you could adopt some of my grandpa's positivity and choose to clown around. Imagine what would happen if you added humour to your days? What if you played more? Wouldn't that be fun? That's my grandpa's secret. He chose humour.
I know it's not always easy…
"But Sara, what if certain things just feel hard?" I hear you.
The truth is … it's sometimes hard for all of us. My grandpa's life wasn't all fun and games. He struggled at times and in more ways than most—I bet it wasn't easy for him to find humour every day. He was blind by the time he was a teenager and when the other kids learned how to drive, he longed for the day that never came. I saw his struggle first hand when he'd whisper in my ear his simple wish for sight.
When my grandpa was growing up, if you were blind, you were sent to boarding school. It could have felt terrible for him to live away from his friends and family, but he found a loved one there… my grandma. She was also blind.
He tuned pianos for a living because what he lacked in sight he made up for in sound and together, they raised three children with bells on their shoes—a little trick to keep track of their footsteps around the house. Isn't that fun?!
I think the moral of this story is that with humour, you build resilience. Of course, there will be difficult times, but it's important to always search for joy, silver linings, and silliness in times that feel hard. I think laughter is healing and humour goes a long way to helping you move through challenging circumstances and tough emotions.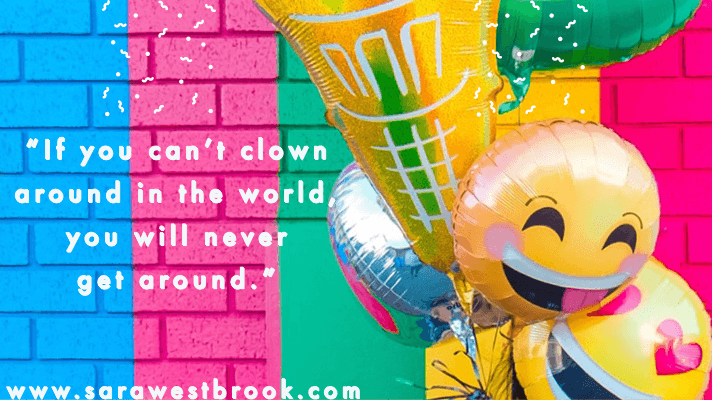 How to add humour to your day
My fondest memories of my grandpa are filled with laughter. Joking together! I want to thank him a thousand times over for his wise words, but all I can do is share them with you.
It's a childlike quality that we can carry into adulthood. I think of my son sometimes when I need a reminder. When our babies are born, we do everything we can to make them laugh. Now, he laughs at the oddest jokes that he thinks are really funny. It makes me happy to see him so happy and we snowball from there. Don't you think that's proof enough of the positive impact humour has on our wellbeing? I sure do!
Here's a few ways to find your 'inner clown' even if you think it's silly:
Make funny faces in the mirror – sounds weird but it works.
Sing really loud using a funny voice.
Watch a funny movie and laugh until your face feels like it's cracking.
Dance like no one is watching.
Play dress up with your kids or friends.
Laughter and humour will give you the space to cope with a situation with a more relaxed view and help give you a different perspective so you can bounce back with more ease.
Until next time…